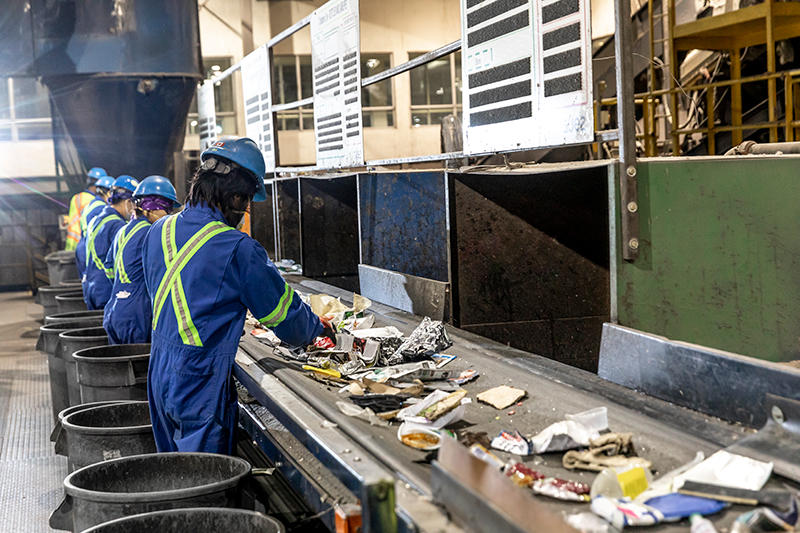 The Materials Recovery Facility processes recyclables collected from Edmonton households.
Every school year about 11,000 students receive tours of the Materials Recovery Facility (MRF) from the vantage point of a comfortable and safe viewing gallery.
The Materials Recovery Facility or "MRF" (pronounced "merf") is an almost 6,000 square metre (64,000 square feet) recycling plant at the Edmonton Waste Management Centre (EWMC).
Capable of processing 50,000 tonnes per year, the MRF processes all types of recyclables accepted in the City's Blue Bag, Blue Bin and Recycling Depot collection programs.
The facility is owned by the City of Edmonton. SUEZ Canada Waste Services Incorporated has been responsible for operations since April 2014.
The Materials Recovery Facility operates in conjunction with other facilities on site at the EWMC as part of an integrated waste management system.
Important Reminder
Never put household hazardous waste into blue bags or blue recycling bins.
Take your hazardous items like pesticides, fertilizers, oven cleaners and solvents to your nearest Eco Station.