The Edmonton Service Centre is the location for permits, passes, payments, licences and more.
Located across from Rogers Place on the 2nd floor of Edmonton Tower at 10111 104 Avenue, the centre is on major transit routes and fully accessible.
Getting to Edmonton Service Centre
Parking
Pay parking is available in Edmonton Tower and in the vicinity. Our map graphic shows parking and pedestrian access to Edmonton Tower.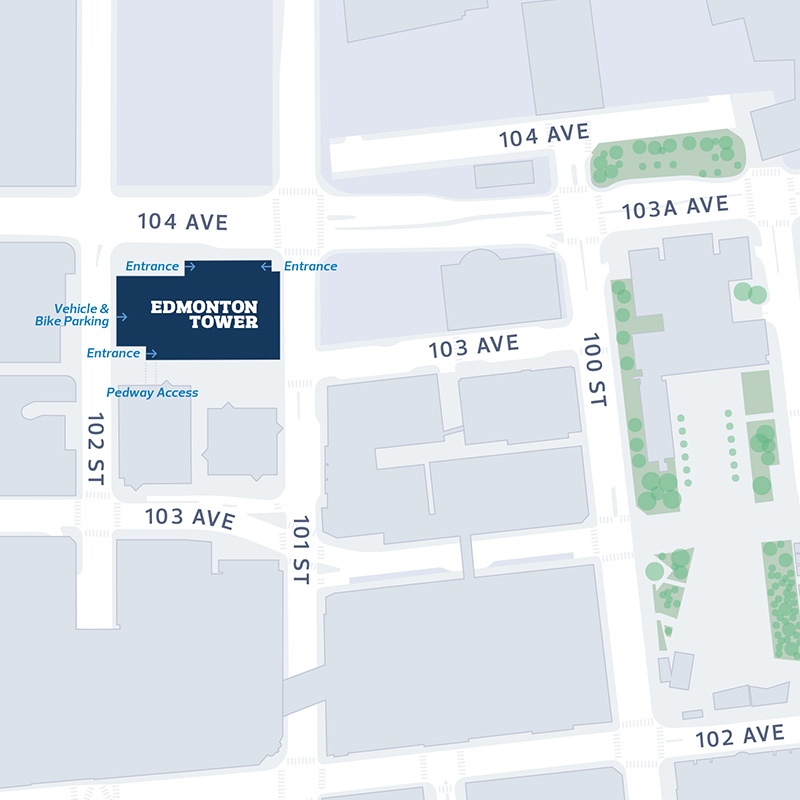 What To Expect When You Arrive
When you arrive at the Service Centre, greeters are on hand to help you. There are five check-in kiosks where you can select the service you want. These kiosks are conveniently located near the escalators and elevators.
When you selected the service you want, the kiosks will generate a ticket directing you to a service counter. When you receive your ticket, it will provide the wait time for your service request. There is a large, comfortable waiting area for your convenience.