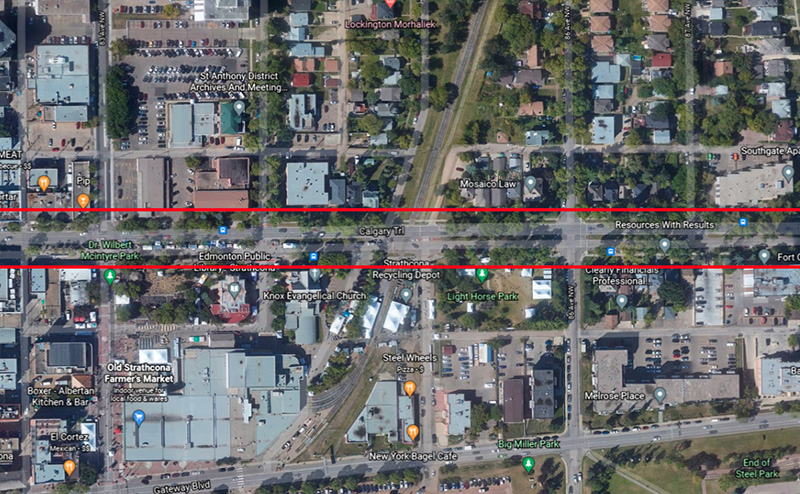 104 Street Rehabilitation project from 82 Avenue to Saskatchewan Drive will rehabilitate the road and improve connectivity and safety.
Project Overview
Located within Edmonton's Old Strathcona neighborhood, 104 Street between 82 (Whyte) Avenue and Saskatchewan Drive is an important corridor in supporting the movement of goods, services, and people locally within the Old Strathcona area and the greater Edmonton area. The project falls under the Goods Movement Arterial Renewal Program (ARP).
This program addresses deteriorating arterial road conditions and provides preventative renewal measures to ensure and maintain the safety of road users. The rehabilitation will also progress the City's four strategic goals of Healthy City, Urban Places, Regional Prosperity and Climate Resilience.
This project is currently only funded to the completion of the preliminary design.