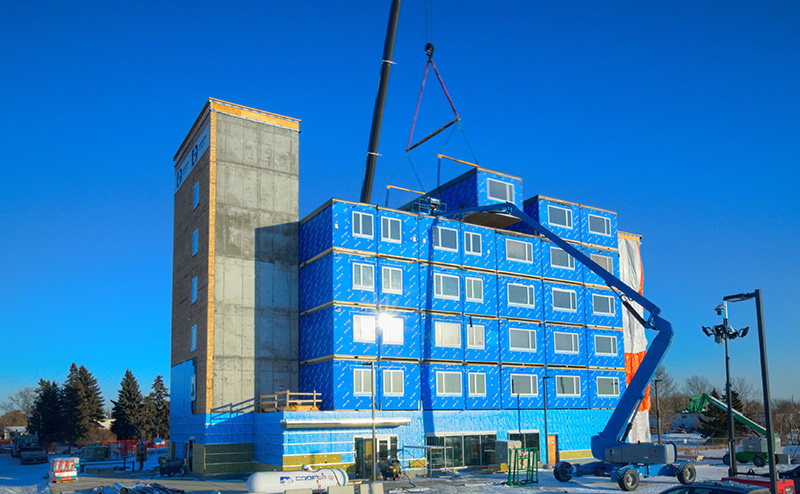 Program Overview
The Affordable Housing Tax Grant offsets municipal property taxes for non-profit entities operating bridge housing, supportive housing, government-supported housing and other permanent affordable housing. 
The City has the discretion to waive the annual application process for enrolled grant recipients in future years, minimizing impacts and ensuring predictability.
Grant Overview
This grant provides 100% of the municipal portion of property taxes for eligible housing units. In early January 2023, the City of Edmonton notified the affordable housing providers affected by the change.

Applicants must:
Be a non-profit entity or a partnership in which a non-profit entity owns at least 50% of the property
Not currently be exempt from property taxes through provincial legislation
Not face any tax arrears associated with the property  
Background
This grant is intended to bring the City's tax policies in line with provincial legislation, ensuring that a fair and consistent process exists for affordable housing providers.
With a few exceptions, affordable housing is taxable under the existing provincial legislation governing municipal property taxes. Over the years, some affordable housing providers have received property tax exemptions from the City, while others currently pay property taxes.
Funding for the grant was approved during the 2023-2026 budget, following several City Council meetings on the need for a more consistent and flexible approach to property taxes. 
While the new Affordable Housing Tax Grant will cover the municipal portion of the tax levy apart from non-residential or commercial uses, non-profits will still be responsible for covering the provincial education tax portion for the entire property. The City has been in conversations with the Government of Alberta about this issue.
Contact Us
Email: housing@edmonton.ca.
Not for Profit Affordable Housing Tax Grant Application
The Affordable Housing Tax Grant Program is intended to offset annual municipal property taxes for eligible housing providers.