Phase I - Completed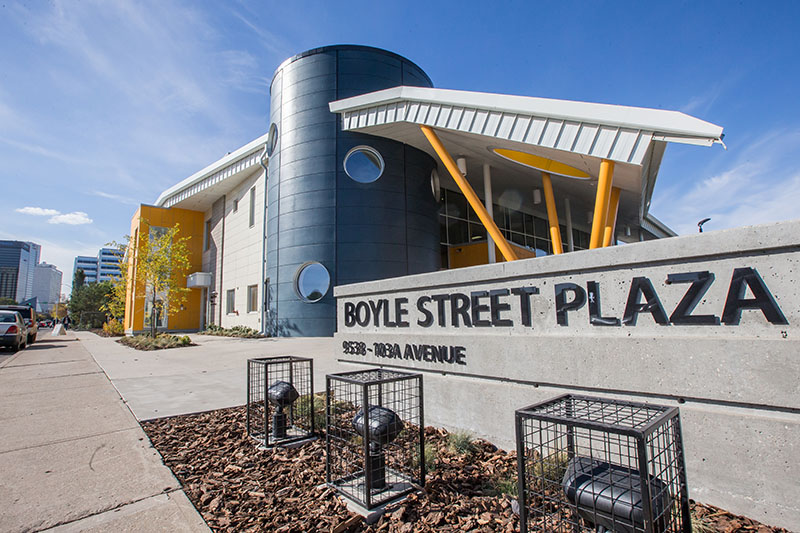 (photo credit: Clark Builders)
The City of Edmonton has partnered with YMCA of Northern Alberta and Capital Region Housing Corporation to build Boyle Renaissance Phase I.
Phase I was designed by architects Arndt Tkalcic Bengert and built by Clark Builders. It includes two buildings along 103A Avenue and 95 Street:
The east building contains the Melcor YMCA Village affordable housing units.
The west building, called Boyle Renaissance Plaza, is a new community centre that includes the YMCA Child Care Centre, YMCA Family Resource Centre, and the offices, multi-purpose programming and physical activity space for the Boyle Street Community League.
This development also has ample outdoor park space for community use.
Phase I of this important project is made possible by funding contributions from:
The project also received valuable support and input of the Boyle Street Community League, area residents and other stakeholders.