The Green Team is dedicated to improving the environmental impact of on site practices and encouraging sustainability in the lives of employees at work and at home.
The Edmonton Valley Zoo's Green Team is responsible for reviewing the zoo's practices and procedures.
This includes:
Awareness
Innovations
Chemical management
Purchasing
Construction
Waste management
Energy management
Water management
Fuel management
Our goal is to reduce the zoo's impact on the environment and provide a good example to guests of the facility. The Green Team hopes to encourage individuals to make changes in their own lives, by modelling environmental responsibility and engaging and educating visitors.
Green Conservation Partners
TerraCycle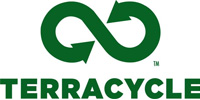 We are happy to announce that the Edmonton Valley Zoo is an official public drop spot for re-streaming waste. We are a public drop-off location for Air and Home Care Products and cereal bags. Your waste helps the Zoo to raise money for animal conservation. Drop off your cereal bags and Air and Home Care Products off at our recycling centre located in the plaza today!
OceanWise

Did you know that Ocean Wise has been a partner of the zoo for over a year? Ocean Wise is a Vancouver Aquarium conservation program, created to help businesses and their customers make environmentally friendly choices. The Ocean Wise symbol next to a seafood item assures you that option is the best choice for the health of the oceans.
Polar Bears International

The Edmonton Valley Zoo is a Polar Bears International Arctic Ambassador Centre (AAC). Arctic Ambassador Centres are organizations endorsed by leading polar bear scientists, the Canadian Association of Zoos and Aquariums, and the Association of Zoos and Aquariums for actively engaging in saving polar bear habitat through greenhouse gas reductions within their organizations and their communities.
Seafood Watch

The Monterey Bay Aquarium's Seafood Watch program helps consumers and businesses choose seafood that's fished or farmed in ways that protect sea life and habitats, now and for future generations. Their recommendations indicate which seafood items are "Best Choices" or "Good Alternatives," and which ones you should "Avoid." Download their app today!
Annual Green Team Activities
There are a few annual initiatives that the Green Team at the Edmonton Valley Zoo organizes.
The Green Gift Giving Challenge
At Christmas time staff participate in a gift exchange with only locally made items. Keeping it local keeps carbon emissions down.
A Green Summer Challenge
Whether it's tracking green kilometres travelled, picking up trash around the zoo, or working with TerraCycle to track waste collected, we create an annual fun challenge for staff during the summer months.
The Great Canadian Shoreline Cleanup
Every year, the Green Team organizes the Great Canadian Shoreline Cleanup with staff from the Edmonton Valley Zoo and John Janzen Nature Centre. We hope to improve the North Saskatchewan River shoreline for everyone to enjoy. For more information, visit the Great Canadian Shoreline Cleanup website.
City of Edmonton Environmental Programs
Did you know that the City of Edmonton has a great Change Home For Climate Guide? Check it out! See also: Environmental Programs.