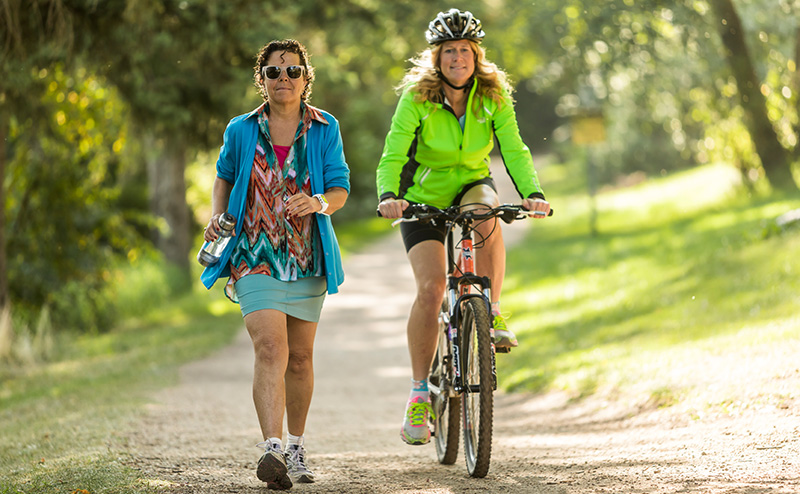 Due to ongoing site stability concerns, the section of trail in Whitemud Creek Ravine adjacent to 54 Avenue needed to be repaired.
Project Update - October 2023
Construction is complete and the trail is officially open to the public.  
About the project
This trail provides the only access to the west side of Whitemud Creek in this area of the ravine and is used extensively by recreational users, so it needed to be permanently repaired to maintain the connectivity of the Whitemud Creek Ravine trail system. Due to limited trail widths and unsafe conditions, the trail was closed to public use in spring 2020. The repair created safe, long-term access to the Whitemud Creek Ravine and the overall trail system.
Construction included the removal of compromised bank material and vegetation. The banks were then reconstructed and protected with riprap armouring. A robust naturalization plan was implemented after the stabilization work was complete.
Items in scope for this project included:
Tree removals
Compromised and slumped material removal
Imported material installation for bank remediation
Bank armouring through rip rap boulders
Upland naturalization planting