Project Update - March 2022
Construction is expected to begin in May 2022 and be completed in the fall of 2022. The trail is currently closed and will remain closed until construction is complete. A portion of the Riverside Golf Course overflow parking lot will be utilized for construction staging; please see the image below for reference.
As construction materials and equipment are mobilized to site, minor interferences may occur; please respect all detour signage and obey staff direction in this active work zone.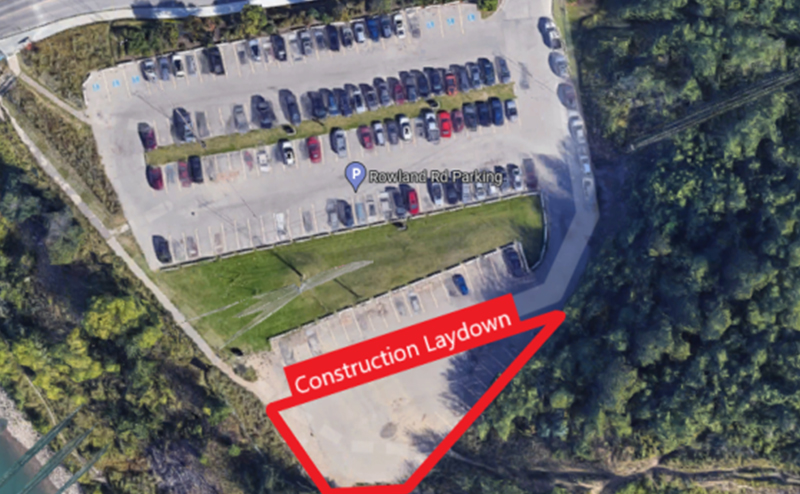 Upcoming construction work includes: 
Fence Removals
Fence Installation
Granular Trail Remediation
New Granular Trail Installation
Site Restoration through native plantings