The Edmonton Insight Community is an inclusive and accessible online citizen panel made up of diverse Edmontonians who provide feedback on City policies, initiatives and issues.
Members complete surveys and participate in discussion forums on a wide range of topics at least twice a month
The Insight Community is the quick and easy way to influence City council decisions and help make your City better
The Insight Community is one way we listen
Simple Process
At registration we ask people to provide some basic background information about themselves to ensure we grow an online community that reflects our wider population.
All personal information is kept strictly confidential and individual responses are never reported with personal information.
Once registered, we send you email invitations to complete online surveys. Some surveys have questions on one topic, while other surveys have questions on multiple topics.
Opportunities to participate in discussion forums with other members.
Members receive a monthly newsletter with survey results, updates on projects and upcoming surveys.
All survey results are posted in the Open Data Catalog.
Try the demo to see how surveys in Insight Community can be different from standard questionnaires.
Open and Inclusive
The Edmonton Insight Community is open to all residents of Edmonton, and those who own property in Edmonton, over the age of 15.
Your Opinion Matters
You have valuable knowledge about your community and a unique perspective that can help make your City better. By joining the Edmonton Insight Community, you can share this knowledge quickly and easily from your phone, tablet or computer directly with the people who can make your ideas happen.
You have insights. Join now and make them count.
Edmonton Insight Community
You have insights, make them count.
Edmonton Insight Community Newsletters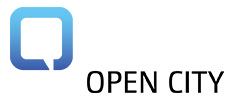 It's Innovative and Smart
As part of the Open City initiative, the City of Edmonton is looking for new and smarter ways to engage with Edmontonians.
We want to change the way we engage with citizens to improve our community. We want to facilitate an open dialogue that is convenient and meaningful for residents.
We believe that the Insight Community is a smart tool for connecting with Edmontonians. Whether it's 2pm or 2am, Edmontonians can provide their opinions and insights on issues that affect them.
Join now!
It is very important for us to hear from a wide range of people, of all ages and backgrounds, as we continue to build an even better city.
We want to hear your opinions, learn about your needs, share information with you, and ask you to express what's most important to you.
Please start providing your input by joining the Edmonton Insight Community