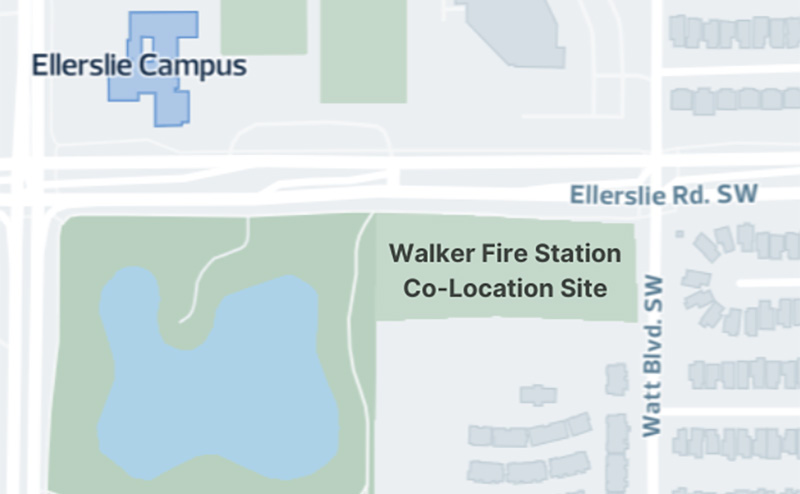 Site Information
Address: Ellerslie Road and Watt Boulevard SW
Status: Project Cancelled
As one of the fastest growing regions in Edmonton, southeast Edmonton requires a new fire station and ambulance bay. A new station is in planning to reduce emergency response times south of the Henday and east of 66th Street. 
Because of a city-wide need for more affordable housing, the City's Social Development Branch and Edmonton Fire Rescue Services explored the possibility of co-locating affordable housing units at the proposed fire station. 
While administration was directed to undertake preliminary design (including construction costs) as a project profile in the 2023-2026 capital budget, the co-location project was ultimately left unfunded. Work on a fire station and ambulance bay continues without any housing component.
The idea of co-locating affordable housing at a fire station has been successfully implemented in a wide variety of urban contexts in North American municipalities, including Calgary and Vancouver. Calgary's Louise Station includes 88 units of affordable housing, while Vancouver's Firehall #5 includes 31 social housing units for low-income women-led families and their children. 
While this project will not go ahead, the City will continue to look for future opportunities to add affordable housing throughout Edmonton, including other co-location projects or below-market land sales to non-profit affordable housing providers.