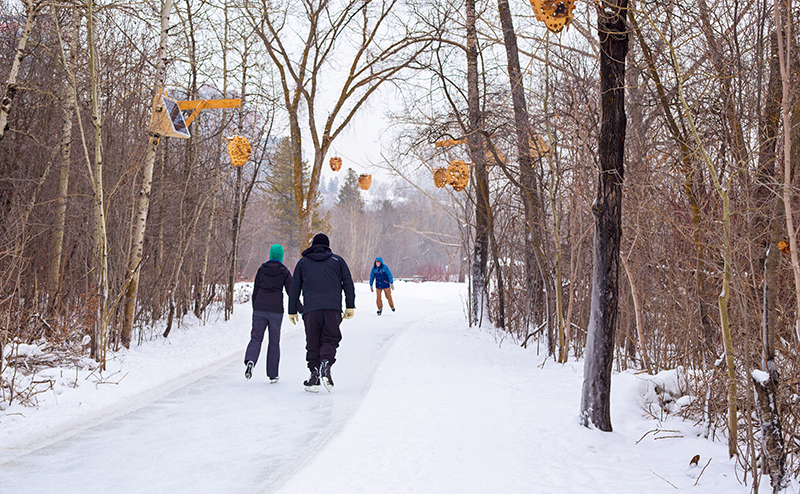 The Neighbourhood Ice Surfaces Grant is currently accepting applications.
Is your community running a skating trail or rink this winter? WinterCity Edmonton and Neighbourhood Services are partnering to support you! 
 
Your rink or skating trail must: 
Be on City of Edmonton parkland or on league licensed land, 
Have gone through the approval process, and
Be started in 2021. 
Only one application per group or neighbourhood will be accepted for rinks.  If you are also running a skate trail you may submit a separate application for your skate trail amenity for the 2021-22 season.
The Application Deadline is: December 6th, 2021.
Ice Surface Grant Applications