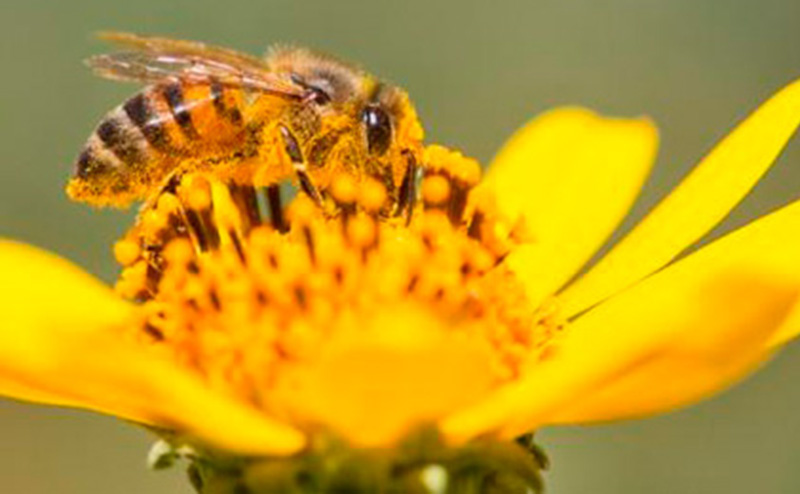 Urban beekeeping can help improve pollination for plants in Edmonton, which in turn helps to improve the overall biodiversity and resilience of our city. Urban beekeeping can also provide valuable educational and recreational opportunities for people to connect to nature and to our food system. Beekeeping is a completely safe activity in residential areas with good management practices.
In recognition of the potential value of urban beekeeping, City Council passed an amendment to the Animal Licensing and Control Bylaw on April 28, 2015 to permit beekeeping in the city.
Check out the City's urban beekeeping video campaign as we buzz some common myths about bees and give you the real facts!
New Areas of Development 
Applicants who have been in good standing in the program for at least 2 years may apply to have a second hive. Applicants who wish to have a second hive can email hensandbees@edmonton.ca with a revised site plan indicating the placement of their proposed hive. 
In 2020, the City is working with one community garden group to pilot urban beekeeping
Things to Know Before You Apply
The intention of the program is support urban beekeeping as a hobby and non-commercial activity. You cannot sell your bees, honey, wax, or any beekeeping products.
An application is not a guarantee that you will get a licence.
It is in your best interest not to invest in bees, equipment, etc. until you get your licence.
The City of Edmonton has the discretion to not approve licences due to documentation of medical concerns from neighbouring properties.
Steps to Becoming an Urban Beekeeper
Step 1: Review the City's Beekeeping Guidelines
It is important to understand the commitment and responsibilities required to become a successful and safe beekeeper. The Urban Beekeeping Guidelines help residents understand the expectations that the City has for beekeepers. Interested beekeepers will also benefit from connecting with the beekeeping community and talking to existing beekeepers to learn more about what it takes to keep bees in the city.
Step 2: Register with Alberta's Premises Identification Program (PID)
As part of the Animal Health Act, owners of bees must have a premises identification account and premises identification number for the bees. This requirement is a part of a traceability system designed to address potential threats of disease outbreaks that could affect animal health, public health and food safety.
Step 3: Apply for a beekeeping licence
Using the request form, apply for a licence with the City. Be prepared to provide information about your beekeeping site, your training and your mentor if you are a first time beekeeper.
Step 4: Register with the Provincial Apiculturist
As a part of the Bee Act and Regulation, beekeepers must register with the Provincial Apiculturist every year by June 30.
What To Do About Swarms
A swarm of honey bees is not dangerous. Swarms typically occur when about half of the bees in a colony leave with the queen to form a new colony. Swarming is the natural means of reproduction for honey bee colonies.
In the event that a honey bee swarm lands on your property, call 311 to inform the City