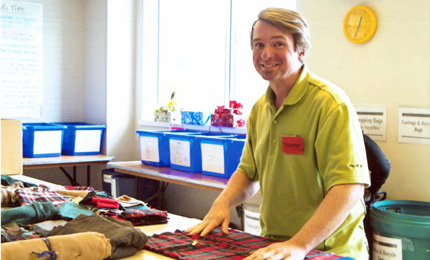 Volunteers are essential to the work of the Reuse Centre and contribute in a variety of ways. We offer a fun work environment, flexible shifts and a great recognition program!
Volunteer Opportunities
Sorter (for organised groups of 4 or more)
Groups assist by sorting donated items at the centre.
Blogger
Contributes articles and content for the Reuse Centre blog, Reuse-It Edmonton.
Event Assistant
Assist with activities at facility events including crafting, tours, greeting and more.