Completed in 1915, the Edmonton Drill Hall was a military training site for the Department of National Defence until 1977. Over the years it was home to several regiments, including the Loyal Edmonton Regiment, as well as a number of corps including signal men and medical personnel.
Ownership of the Prince of Wales Armouries (as it was re-named in 1921) was transferred to the City of Edmonton in 1982 and it hosted a variety of organizations and community groups like the Cadets and the Edmonton Food Bank. After much consideration of its future, the City began renovations to create a new home for the City of Edmonton Archives inside the old drill hall
Planning Your Trip
While parking is free, it's also limited. Fortunately, we're only a short distance south of the Kingsway/Royal Alex LRT Station and Transit Centre.
Free Admission Day
Join us on Sunday September 24 for Free Admission Day! See our event poster for more details.
For more information on activities around the City go to edmonton.ca/freeadmissionday.
Current Exhibits at POWA
Edmonton Police Service: 125 Anniversary
The City of Edmonton Archives is pleased to be hosting an exhibit provided by the Edmonton Police Service in honor of their 125th Anniversary. The exhibit highlights uniforms, equipment and photographs relating to different branches of the police force over time. Visitors can read daily entries from the 1901 log book, compare various hats and badges used over the years and contemplate different forms of restraints for prisoners.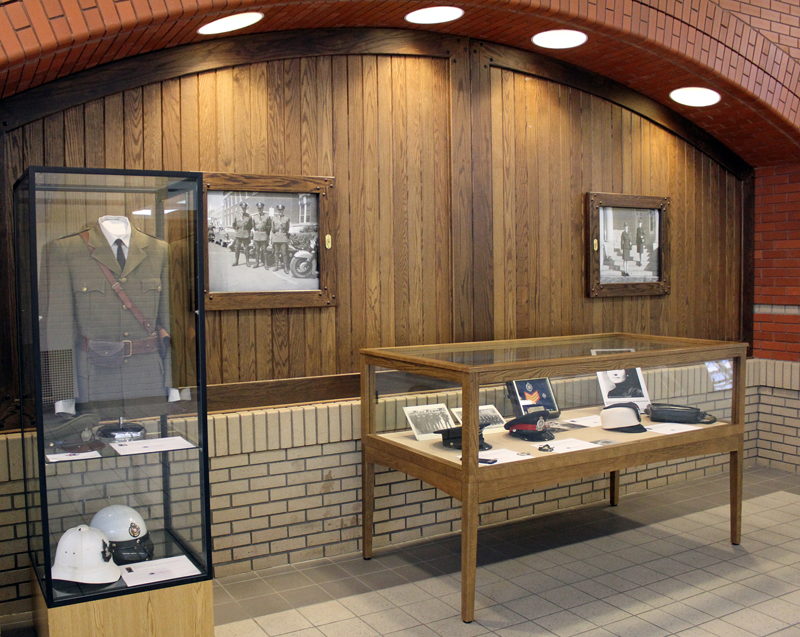 Edmonton Living Rooms
This exhibit combines storytelling, art and material culture to share the unfolding stories of seven Edmonton refugee communities and reflects our country's evolving cultural identity.
Visit the exhibit until August 31 and from September 8 to October 2 and follow the project on Facebook and Twitter.
1967: Edmonton and Canada's Centennial
In 1967 Canada marked 100 years of Confederation, and Edmontonians dove headfirst into the celebrations. Parties were planned and monuments were built. This exhibit, located in the City of Edmonton Archives, explores how the City, Province, and private individuals and organizations all came together to create projects that celebrated the anniversary and Edmonton's place in Canada.