New rules effective October 17, 2018.
No smoking or vaping tobacco and cannabis.
edmonton.ca/smoking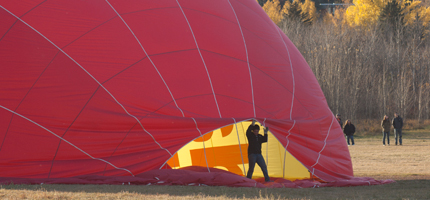 Buena Vista Park is located in a beautiful setting adjacent to Sir Wilfrid Laurier Park, in the west end of the City. Situated on the north bank of the river, there are a variety of activities that take place in the park keeping the area alive and vibrant.
Features & Amenities
Large Off Leash Area
Park benches
Parking lot
Portable toilet in main parking lot
Accessibility
Two accessible parking stalls lead via curb cut to wide, gravel paths throughout the park.
Accessible washrooms in nearby Sir Wilfrid Laurier Park.
Connecting Parks and Green Spaces
To the south you will find Sir Wilfrid Laurier Park
There is a pedestrian bridge that connects this park to William Hawrelak Park
Nearby Facilities and Attractions