Project Update - March 2022
Construction Update
Construction will resume once the weather allows in the spring. In 2022, construction will focus on the north side of the park. The walking trails will be renewed, and new playground and spray park structures will be installed. Other park amenities, including furniture and a dog park, will also be installed. New pickleball courts will be constructed adjacent to the tennis court area.
Tree Removals
Tree removals and transplantation to relocate trees on the north side of the park will be completed in early spring. Considerations will be made for the nesting season. Tree removals and relocation are necessary to meet setback requirements with the renewed trails, amenities and playgrounds. A combination of deciduous and coniferous trees will be planted in 2022.
Currently, the plan for construction is to allow the park to remain open and fence off areas where active construction is taking place. Every effort will be made to limit the amount of time the park is fully closed while still prioritizing public safety. 
The following amenities will remain open and accessible throughout construction: 
North soccer field and running track (including the soccer field inside the running track). These fields will not be renewed as part of this project.
Glengarry Arena. 
Glengarry Child Care Society.
Glengarry Community League.
Tennis courts will be closed for a short time when the fence is renewed.
Residents living nearby may experience increased noise levels and traffic. We are continuing to abide by the Community Standards Bylaw 14600 for noise from construction, and in many cases, are able to complete the work earlier than the guidelines require.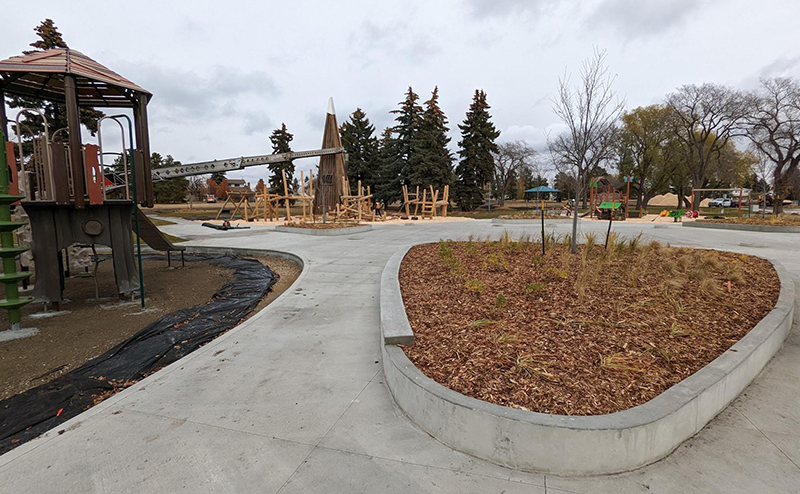 ---
Fencing will remain in designated work areas to ensure public safety. Please watch your mailbox for construction bulletins that will provide more information along with contact details for any concerns regarding landscaping and access.