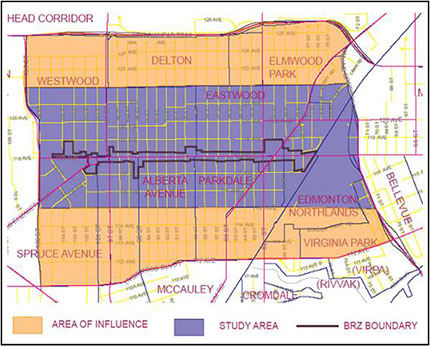 Destinations
The destinations of a community are comprised of landmarks, major institutions or organizations and amenities that are accessed and used by area and city residents. They represent something distinctive and unique about the area and are of interest to the whole city.
The recognized destinations in the area served by the Avenue Initiative include:
Community Leagues
Neighbourhoods
Each of the Neighbourhoods profiles pages provides information about the demographic profiles, events, city amenities and services that are important to your quality of life.