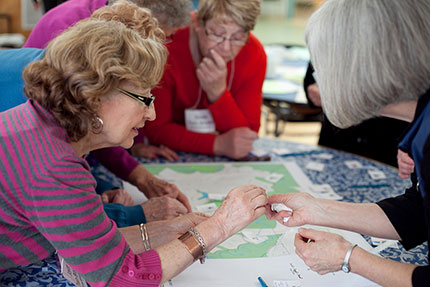 Communication and public engagement are key aspects of responsible government for the City of Edmonton.
Please use the links below to see an overview of the engagement and information processes applicable to the various surplus sites and buildings. Details of involvement activities in specific neighbourhoods can be found at Program Locations.
First Place housing sites
Seniors housing sites
Sites for more housing options
Sites with surplus school buildings
In 2014, City Council reinforced the City's commitment to communications and public engagement by making them top priorities and directing administration to continuously identify and implement improvements across all project areas.
Read more about the Council Initiative on Public Engagement.