The City of Edmonton is no longer accepting new Commercial Collection clients. Have questions? Please call 780-496-5698.
MAXIMIZE the flexibility and convenience of your solid waste management services.
MINIMIZE the impact of your solid waste on the environment.
Mixed Waste Collection
This service offers you the ultimate in convenience while making a positive environmental impact.
Simply put all your waste material in one bin and we'll process it at our Integrated Processing and Transfer Facility.
Recycling
Go green and start a recycling program! Collect paper, cardboard, plastic, metal and glass containers in a recycling bin. Recycling is then separated and processed at the City's Materials Recovery Facility.

Service Delivery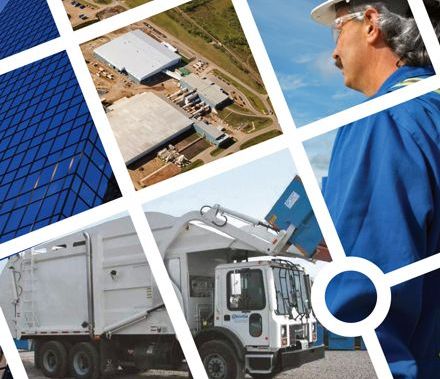 The City's waste management service features:
Flexible, easy to understand service agreements. No long term contract, no unexpected fees or surcharges.
High standards of service delivery.
Cost effective services that minimize landfill and transportation costs.