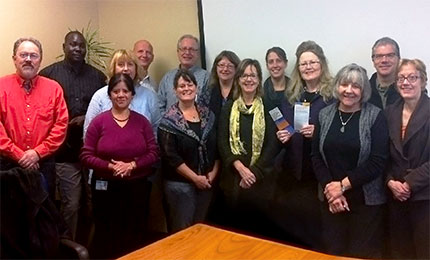 The City of Edmonton believes that neighbourhoods are the building blocks of a great city.
We are committed to creating Safe, Inclusive, and Prosperous communities.
Community Building Social Workers are City employees who link communities to municipal services and programs and help the City to be aware of citizen issues and concerns.
Community Building Social Workers:
Connect and build networks in the community.
Engage citizens and community groups to identify, explore and understand community issues.
Assist citizens to plan, develop and evaluate community actions and to design innovative programs to meet their needs.
Work with diverse citizens and groups to improve access to services, address marginalization and increase opportunities for participation.
Support and build capacity in the community.
Provide the community with access to expertise and planning information (for example, neighbourhood demographics, grants).
Provide organizational development and supports for emerging and existing community groups.
How We Help
Community Building Social Workers work with:
Individuals
Schools
Not for profits
Faith groups
Businesses
And more
We can help you find:
Local community resources and networks
Low cost or free recreation and arts programs
Community gardens
Events in your community
Community organizations
Community maps
Assessment and short-term counselling
Crime and safety resources
We can help your community group:
Build a stronger and safer community
Plan and deliver innovative programs
Understand community issues and take action
Build networks and capacity
Get more people involved
Access expertise and planning information (for example, demographics, grants, and safety information)
Learn more about community organizing
Connect with local community resources and networks