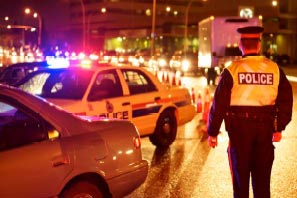 Under the governance of the Edmonton Police Commission, the Edmonton Police Service (EPS) helps provide a safe, vibrant city through innovative, responsive and progressive policing.
Edmonton Police Service Capital Expenditures
| | | |
| --- | --- | --- |
| 2009 Actual | 2010 Actual | 2011 Budget |
| $14.4 M | $14.1 M | $44.8 M |
Key Accomplishments 2009-2011
The South West Division Police Station will allow EPS to provide better service to the southwest area, and meet the seven-minute response time for priority calls.
Growth projects include planning for development of the EPS North West Campus, additions to the William Nixon Training Centre and a separate laboratory for faster forensic results and DNA analysis.
The Edmonton Police Service purchased the Air 2 helicopter and is planning renewal investment to assess Air 1 helicopter to optimize trade-in value.
Key Projects Planned for 2012-14
Renewal ($32 million) and growth projects ($9.2 million) are recommended as part of investing in community safety.
Replacements of police vehicles.
Replacement of radio equipment at the end of its useful life and to ensure compatibility with the Alberta First Responder Radio Communication system being implemented by the Province.
IT system upgrades and telecom and radio life cycle costs for the next three years.
Completion of the Southwest Division Station.