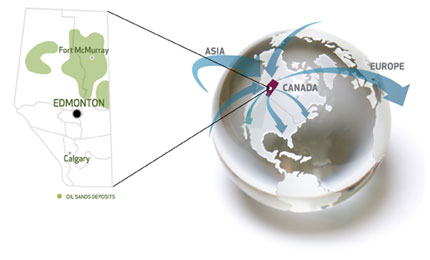 KPMG's Competitive Alternatives 2016 ranked Edmonton as the most tax competitive city of all international cities examined and rated Edmonton with an operating cost advantage of between 2 – 17% over its U.S. baseline.
Strategically located as the major urban service centre for Alberta's oil sands and resource industry, Edmonton offers industry easy access to resource feedstocks and a strong regional customer base.
Edmonton is connected to major export markets through a comprehensive road, rail, air and pipeline network.
Edmonton's quality of life and economic opportunities are retaining and attracting more people with the skills and expertise needed for business to compete globally.