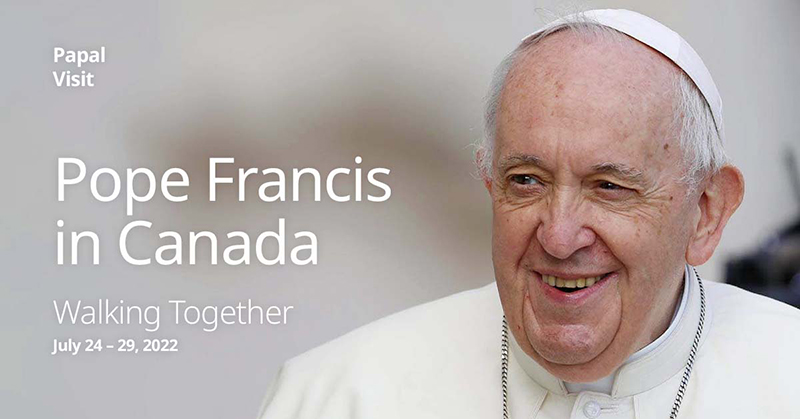 Edmonton will welcome Pope Francis' historic visit
Edmonton will serve as home base for Pope Francis during his visit to Western Canada, taking place July 24-27, 2022, as the Catholic Church strengthens its efforts to listen to, talk with and learn from residential school survivors, their families and their communities, and offer an apology for the role it played in the residential school system.
The visit is an opportunity for the Catholic Church to continue its healing and reconciliation journey and will be a pivotal moment for many residential school survivors and their families.
The Pope will celebrate mass at Commonwealth Stadium on Tuesday, July 26. Free tickets will be available – details and access to tickets will be available through papalvisit.ca.
The City of Edmonton
The City of Edmonton is also on a journey of reconciliation and we look forward to continuing to work with our local First Nations, Metis and Inuit communities on our path of truth and reconciliation.
Edmontonians can check back here for details on road closures, detours and transit adjustments as the itinerary is finalized.
For more information:
The official Papal Visit website is papalvisit.ca. It contains the latest updates and answers to frequently asked questions. The City of Edmonton will provide updates to this page when information is available.
For media inquiries:
Media inquiries should be directed to media@papalvisit.ca (English) and communications@visitepapal.ca (French).