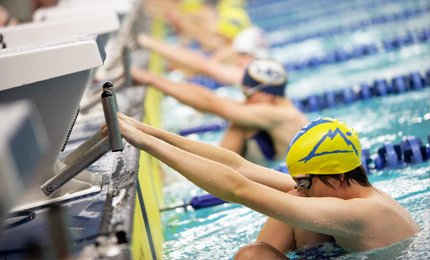 The Kinsmen Sports Centre is pleased to host a variety of special events and sporting competitions. Please check facility schedules and notifications during these events for the most current information.
2018 - 2019 Kinsmen Sports Centre Special Event List
For More Information: Please contact our Special Events Coordinator Matt Dunn at 780-944-7569 or send an email to Matt.dunn@edmonton.ca.
July 2019
| Date | Event Name | Participants | Presented by | Location | Impact |
| --- | --- | --- | --- | --- | --- |
| July 4-7 | Summer Championships | 500 | Swim Alberta | Aquatic | Large |
August 2019
| Date | Event Name | Participants | Presented by | Location | Impact |
| --- | --- | --- | --- | --- | --- |
| Aug 10-11 | ASSA Region B Provincials | 400 | Alberta Summer Swimming Association | Aquatic | Large |
| Aug 16-18 | ASSA Provincials | 800 | Alberta Summer Swimming Association | Aquatic | Extra Large |
Impact Definitions
Small Impact Events
Use a small number of amenities for relatively short periods of time
Athlete, volunteer and spectator numbers typically below 100
Minimal impact on parking
Medium Impact Events
Use more amenities, for a larger period than Small Impact Events
Increase in participants, volunteers and spectators at the facility, which may impact parking
Will typically have a parking guard to monitor the West Bay of the main parking lot
Large Impact Events
Use more amenities, for a larger period than Medium Impact Events
Greater increase in participants, volunteers and spectators at the facility
May result in minor changes to program locations and regular amenity availability for patrons
Limited parking
Will have a parking guard monitoring the West Bay of the main parking lot
Will typically have an additional parking guard to monitor the overflow parking lot
Extra Large Impact Events
Use more amenities than a Large Impact Event, some amenities may be unavailable for regular use
Greater likelihood that programs will be moved to accommodate
Participant, volunteer and spectator numbers will be extremely high and noticeable within the facility
Parking will be heavily impacted
Will have parking guards monitoring the West Bay of the main parking lot and the overflow parking lot
Additional parking may be arranged at RE/MAX Field to accommodate