Mount Pleasant Cemetery
5420 106 Street
Hillside Landings
These beautiful niches are a stunning addition to the historic Mount Pleasant Cemetery. Classic and elegant, on one of the highest elevations in the city, they offer a tranquil setting for a loved one's final resting place.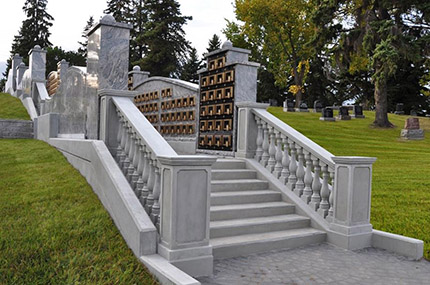 Hillside Landings includes:
the Garneau
the Martin
the McDonald
the Murphy
the Ritchie
the Taylor
Niches for 2
Colour: Juparana and Black Granite
Memorial Style: Bronze with Granite Insert OR Black Granite, Engraved
Interior Dimensions: Wall or Obelisk Style 12 x 12 x 15D
Interior Dimensions - Canted Styles (slanted front): 12 x 12 x 12 to 24D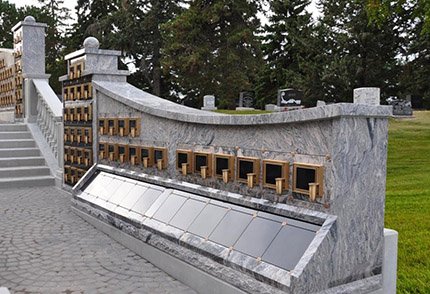 Estate Section - Caine Corner
A tribute to the entrepreneurial spirit of the heroic pioneers who founded our great city, the Caine Corner columbarium is on what was once the popular market garden of the Caine family farm.
Niches for 2
Colour: Grey and Black Granite
Memorial Style: Bronze with Granite Insert
Interior Dimensions: 13 3/8 x 13 3/8 x 12D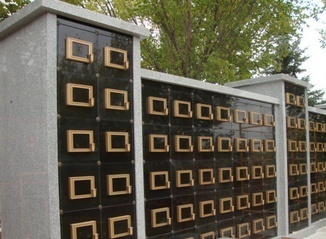 The Hillside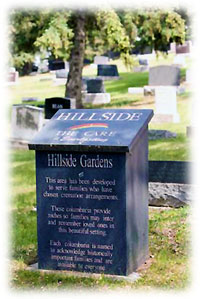 There are currently no niches available for purchase.
The Hillside includes:
the McKenzie
the Edwin
the Walterdale
the Chapman
the Gainer
the Sheppard
the Duggan
the McIntyre
the Fulton
Upright Regular Style Columbarium
Niches 1 to 2
Colour: Rose Granite
Memorial Style: Engraving
Interior Dimensions: 12x12x12D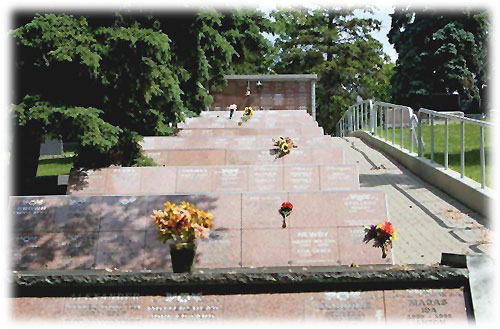 Pricing Information
Every family and situation is unique and different. In order to guide you through the process, the pricing list is available for reference and review. If something you have in mind for your loved one is not listed please contact our customer care team to discuss.