*Registrations for the Partners in Parks Program are now open via the 2018 Partners in Parks Registration Form. All volunteers must register annually. Applications close June 30, 2018.
The Partners in Parks program makes it possible for individuals, families, schools or community groups to help enhance and preserve their local park or green space.
Volunteer
Do you enjoy gardening? Is there a natural area you would like to steward? Edmonton's parks are full of plant life that needs tending. Become a Partner in Parks and share your passion for plants with all Edmontonians!
By maintaining a flower bed, a cul-de-sac island, a bit of parkland or land along a roadway you can help to keep Edmonton a beautiful, green and clean place to live.
Maintenance activities include:
Removing litter
Weeding shrub beds
Planting annuals or perennials
Watering plant material
Stewarding natural areas
Your efforts will:
Boost pride in our city
Bring beauty to your neighbourhood
Give you personal satisfaction and enjoyment
Help our operational teams maintain a high standard of care
You are welcome to apply to the program with a specific site in mind. All site activities are subject to approval by the Community Greening Coordinator. Partners will be provided with basic training and included in our annual volunteer recognition program.
Fill in a 2018 Registration Form
Online applications open until June 30, 2018
Current Volunteers
2018 Registration: All volunteers are required to register annually. Only online registrations are accepted unless other arrangements have been made with the Commuity Greening Coordinator.
Welcome Event Registration: All registered volunteers are welcome to RSVP for our 2018 Welcome Event on July 5 at the Muttart Conservatory.
Volunteer Manual: The 2018 Volunteer Manual provides program information, volunteer policies and safety guidelines for current volunteers.
Volunteer Hours: As a City of Edmonton volunteer, it is mandatory that you log all volunteer hours via the 2018 Hours Log Form. Each volunteer must log hours separately in order to qualify for the Partners in Parks Fall Recognition Program.
Request or Report: Volunteers can fill in the Request or Report Form to receive support from program staff.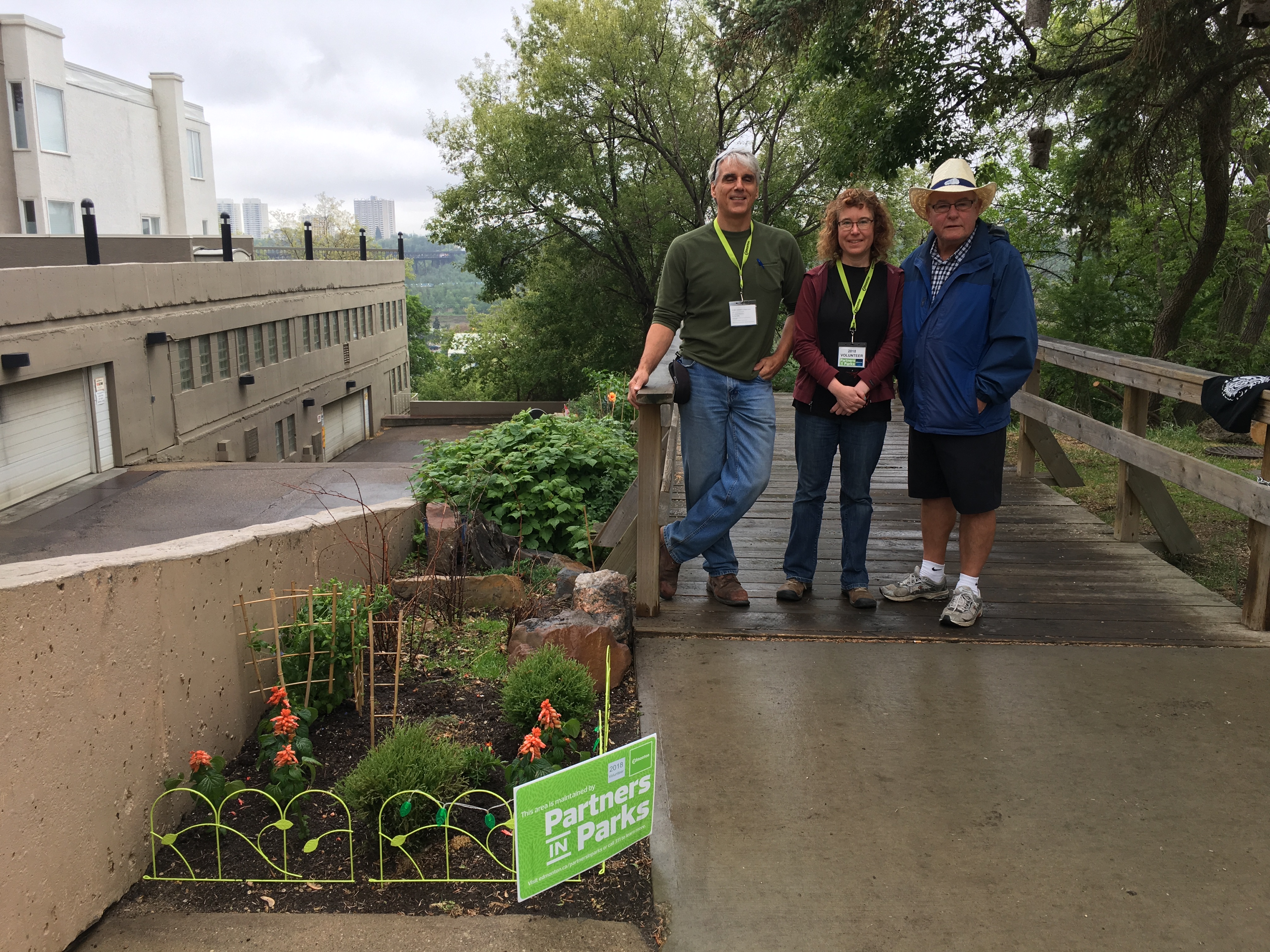 Sponsors
2018 Sponsors
Edmonton Horticultural Society (EHS) is a longstanding sponsor of the Partners in Parks program. For many years, EHS has donated partial memberships to program volunteers to assist with their beautification efforts. In 2018, EHS is sponsoring a portion of an annual membership for each Partner.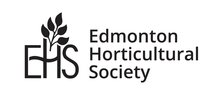 For more information about memberships, special events and workshops hosted by EHS, visit the EHS website.
The Telus World of Science has been offering Partners complimentary admission passes in recognition of their seasonal commitment to maintenance activities in parks.
If your organization is interested in supporting the Partners in Parks program through donation or sponsorship, please email partnersinparks@edmonton.ca for more information.
Depending on your agreement, you will be recognized for your contribution on our program website, in publications, on posters and/or signage and at special events.
Benefits of sponsorship include:
Contributing to your community
Meeting goals of your corporate sustainability program
Brand exposure
Shared logo use
Donate
Donate funds to purchase or directly supply gardening materials, equipment and appreciation items/events for volunteers.
This could include items such as new gardening gloves and hand tools, plant material or seeds, books, volunteer t-shirts, water bottles, sunglasses, hats or other appreciation items for volunteers.