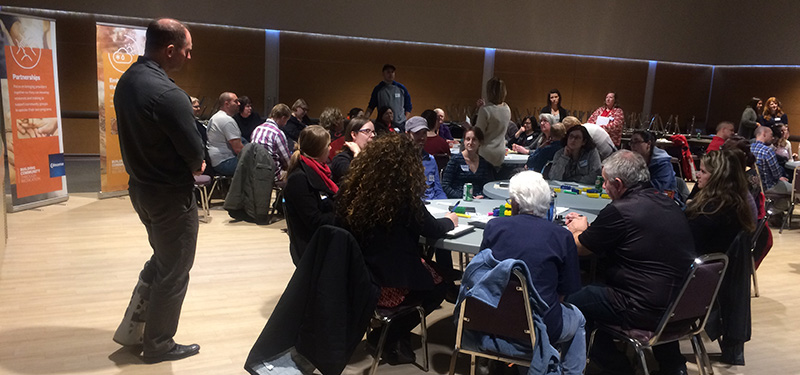 Recreation is the experience that results from freely chosen participation in physical, social, intellectual, creative and spiritual pursuits that enhance individual and community well being. Acts of leisure like playing sports, taking in a yoga sequence, coming together for a sweat lodge, or joining others to talk about a good book or learn a new craft are all examples of recreation.
Building Community Through Recreation Network Events are City-sponsored gatherings that come together to enable local recreation providers to enrich their capacity and to better serve local community members in their neighbourhoods.
Join with other community recreation providers in your City district to discuss local programming, share information and make new connections.
Our Next Meetings
Fall 2018 Network events are planned across the city this November.
Please visit eventbrite.ca and use "BCTR" as a search term to find your local upcoming network event.
Get in touch with your Neighbourhood Resource Coordinator to learn more about upcoming recreation network gatherings for your neighbourhood or contact Building Community Through Recreation (BCTR) directly for more information.