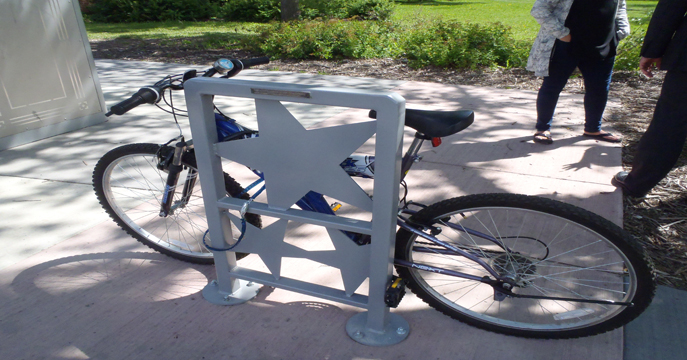 CITYlab, Sustainable Transportation, Stony Plain BIA and Jasper Place Revitalization collaborated with Jasper Place High School to pilot student designed and created bike racks on Stony Plain Road!
The bike racks were installed and unveiled in June 2016 at three different locations:
157 Street and Stony Plain Road (in front of Bulter Memorial Park)
155 Street and Stony Plain Road
Jasper Place High School
This was an exciting pilot for CITYlab and partners. It is another example of connecting people to place while highlighting city planning goals. The pilot project provided an opportunity to engage students with their community and to allow them to tangibly contribute to streetscape design in a creative and meaningful way. The pilot also supported the Jasper Place Revitalization Plan which identifies placemaking and streetscaping as important elements to support a great community.