Historic Preservation Programs win Prince of Wales Award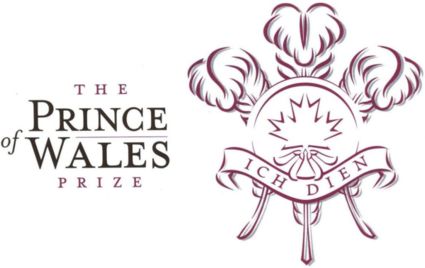 The Heritage Canada Foundation awarded the prestigious national Prince of Wales Prize to the City of Edmonton in 2009 for its commitment to Municipal Heritage Leadership.
Edmonton's commitment to Historic Resources
Edmonton has a unique history and much is expressed through its buildings. Walking through each neighbourhood within the City reveals different pieces history – four-square homes, modern offices, statues, and sites significant to First Nations people together contribute to our sense of place. It is these distinctive building styles and landscapes that reminding us where Edmonton has come from, where it is going, and what we value.
As a result, the City of Edmonton has made a commitment to preserving Historical Resources that are representative of our past and continue to enhance our urban environment.
A Historic Resource is considered to be a building, structure, fragment, landscape or feature which is representative of an important development in the City of Edmonton. It may have a unique architectural style, or have been associated with a prominent person or event in Edmonton's history.
Through the Historic Resource Management Program, mechanisms have been put in place to identify, facilitate and manage the protection and reuse of Edmonton's Historic Resources.
One of the ways the City achieves this goal is by working with Historic Resource property owners. A historic building will not stand the test of time unless the building has an owner and a viable use.
The City works alongside property owners to make historical resource projects feasible. Instead of creating museum-like buildings, the program offers opportunities for buildings to expand and change while maintaining the key defining features of the historic resource's period. There are also financial incentives available to assist with some costs of restoring the building.
The This Old Edmonton House seminars helps owners of historic properties of public seminars with advice about owning, maintaining and restoring an historic home
Historic Resources Management Program
The Historical Resources Management Program focuses on the following:
Register and Inventory of Historic Resources in Edmonton
The continual work to maintain, update and review the Register and Inventory of Historic Resources in Edmonton to ensure that important resources are identified and recorded. This enables appropriate effort and policy to be put in to place to protect and/or incorporate historic resources facing ongoing development pressures. The core basis for identifying resources is the hope that they will be designated as Municipal Historic Resources
Incentives
The identification and creation of appropriate initiatives, incentives and policies to encourage the restoration and rehabilitation of historic resources. These may vary from financial incentives and zoning relaxations to greater direct involvement (such as practical restoration advice).
Promotion
The ongoing work to raise the profile of the benefits that heritage conservation brings to the city at large, while enabling individuals to access appropriate resources, advice and assistance to allow them to evaluate and protect historic resources in future plans.
Monitoring
Continuing to put in place appropriate mechanisms to ensure historic resources are accounted for in the development process and enabling the long term management of existing resources.
Broader Heritage Initiatives
Integrating the Historic Resource Management Program with other heritage initiatives such as museums, archives and archaeological efforts.
The Program is supported by the City's Heritage Planners and strong partnerships, and governed by policy including:
The Historical Resources Management Plan
The new Plan includes clear short, medium, and long-term strategies to manage Edmonton's Historic Resources. The Plan also establishes guidelines to deal with heritage issues in a precise and consistent manner.
City Policy C-450B: A Policy to Encourage the Designation and Rehabilitation of Historic Resources in Edmonton
This policy outlines the eligibility and the decision making process for granting rehabilitation and maintenance incentives to designated Municipal Historic Resources.
The Standards and Guidelines for the Conservation of Historic Places in Canada
This is a nationally developed document designed to provide advice on achieving good conservation practice for archaeological sites, historic landscapes, buildings, and engineering works. The City of Edmonton consults the Standards and Guidelines as assessment criteria for alterations to historic resources.
The Art of Living: A Plan for securing the future of arts and heritage in the City of Edmonton
This cultural plan makes recommendations in a range of areas that will help to realize the long term vision for the arts and culture in Edmonton, a significant part of which involves heritage.