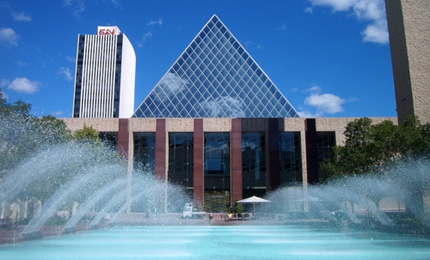 Our Vision
Committed to adding value.
Our Mission
We strive to add value to the City of Edmonton by promoting accountability, cost-effective municipal services, and ethical practices.
Our Principles
Integrity
Objectivity
Confidentiality
Competency
Our Goals
To support the City's achievement of its strategic goals
To improve the effectiveness of the City's risk management, control, and governance processes
To promote efficient, effective, and economical City operations
To promote an ethical public service environment
To deliver high quality, innovative and cost-effective audit services
To maintain a respectful, team-oriented workplace that helps individuals reach their career potential and achieve personal growth goals
Did you know?
The City Auditor is appointed by City Council to provide internal audit services. The delegated powers, duties, and functions of this position are established under the City Auditor Bylaw. In providing services to the corporation, the Office of the City Auditor performs the key roles of guardian and agent of change.
City Council passed Bylaw 16097 Audit Committee Bylaw on October 4, 2012. Bylaw 16097 prescribes the powers, functions, duties, structure and procedures for Audit Committee.
The Office has a 2017 operating budget of $2,623,000 with 15 staff members reporting to the City Auditor.
The Fraud and Whistleblower Protection Directive, A1464 was approved on January 19, 2017, the purpose of this directive is to prescribe procedures for the prevention, detection, reporting and investigation of suspected fraud, as well as the processes for reporting and resolving complaints of retaliation. The Fraud Reporting and Investigation Procedure, outlines the procedure for the prevention and reporting of suspected fraud within the City of Edmonton. The Whistleblower Protection Procedure, outlines the process for the reporting and resolution of retaliation complaints.
Communications to and from the Office of the City Auditor are handled in accordance with Freedom of Information and Protection of Privacy legislation.
The Office of the City Auditor's employee business expenses are in accordance with the City of Edmonton's Employee Business Expenses - Local and Out of Town Administrative Directive A1415I.