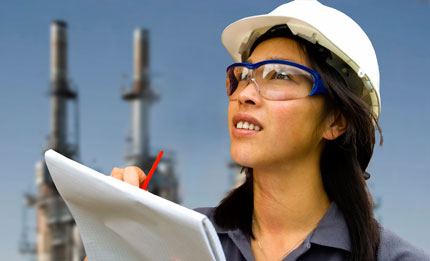 A skilled and motivated labour force is needed to realize Edmonton's rich economic potential.
With a current City of Edmonton population of 812,201 (Statistics Canada: Edmonton Census Profile) and an Edmonton CMA population of nearly 1.2 million (Statistics Canada: CMA Population), Edmonton benefits from a younger and growing population, and a population actively motivated to work.
Over the past decade, Edmonton's population has grown 1.5% - 3% per year with the 2011 national census indicating 11.2% growth for Edmonton between 2006-2011, second highest in Canada and more than double the national average.
Population growth is projected to grow by 1.4% annually for the foreseeable future.
Edmonton CMA's workforce grew year-over-year as of December 2012 by 3%. (Statistics Canada: Labour Force Characteristics)
Edmonton's unemployment forecast is in the 4.5 - 5% range over the next 5 years.
Over 30% of the city's population is between ages 25 to 44. (City of Edmonton Demographics and Profiles)
Edmonton has a seasoned and sizable workforce to mentor younger employees.
Albertans have the highest productivity rate in Canada. (Government of Alberta: Productivity Rate)
A 72% workforce participation rate illustrates a population actively engaged in contributing to and benefiting from Edmonton's economic prosperity. (City of Edmonton: Economic Outlook)
Edmonton is home to Northern Alberta Institute of Technology (NAIT), one of Canada's largest trade apprenticeship trainers offering 33 apprenticeship trades and the capacity to train over 15,000 apprentices annually.
Edmonton's economic growth is realized by a healthy mix of local workforce growth, a successful track record in inter-provincial migration and a growing trend of attracting skilled workers from around the world.
Skilled immigrants expand the multilingual capacity of the community and bring a rich network of global connections from Asia, the Middle East, Europe and South America.
Mixed Skills Support a Diversified Industrial Base
Edmonton's diversified labour pool provides needed worker skills to a range of industries.
Drawing from the regional population base of nearly 1.2 million, almost 55% of the local labour force has post-secondary education or apprenticeship training and another 25% are high school graduates. (Statistics Canada: Labour Force Characteristics)