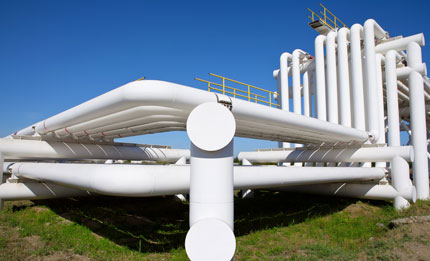 Business and industry that locate in Edmonton have key advantages including:
access to a sustained and lucrative domestic market, 
excellent transportation infrastructure, and 
established trading relationships with U.S. and Asian markets. 
The Government of Alberta estimated a GDP of nearly $290 billion in 2011 and real GDP growth rate of approximately 3.8% in 2012 (Royal Bank of Canada), a significant amount of our province's economic activity is generated from a strong domestic customer base principally from Western Canada (Royal Bank of Canada Economic Research: Provincial Outlook). 
Alberta is a major exporter of energy and agricultural resources, and manufactured products. 
Exports in 2011 totalled approximately $93 billion of which approximately $26 billion were non-energy-related products including the growing value-added manufacturing sector.  This trend continued through the first half of 2012 showing a year-over-year growth in both energy and non-energy export sectors (Government of Alberta: Trade Facts).
Alberta's largest market is the U.S., followed by a rapidly growing and increasingly diverse customer base from Asia.  With the immediate 'fiscal cliff' issues avoided, a more balanced recovery is projected for the U.S. which would contribute to improved exports in energy, forestry and machinery and equipment sales.
The Greater Edmonton area is home to Alberta's largest manufacturing and processing centre, accounting for 40% of Alberta's manufacturing shipments including products from its top sectors – petrochemicals and chemicals, metal fabrication and machinery (Government of Alberta: Capital Region at a Glance)
As Edmonton's professional and technical service sector grows to support the demands of a world-class energy sector, many of these firms are now taking their Alberta know-how to the global marketplace.