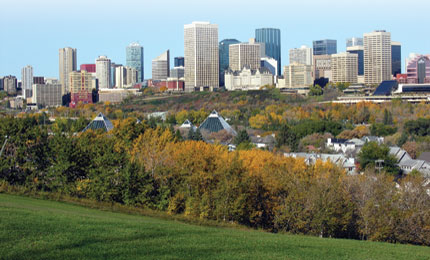 Current Economic Fundamentals
Edmonton's combination of economic and lifestyle opportunities secure it as one of North American's most desirable locations to build a career, live and raise a family (Edmonton Economic Development Corporation).
Numbeo's 2012 Quality of Life Index recognized Edmonton in as offering the best quality of life in Canada and third in the world.
Competitive Tax Environment
Edmonton strives to ensure a business-friendly tax environment without compromising the quality of infrastructure and services that support business needs.
Highlights:
No provincial sales, payroll or capital taxes
10% provincial corporate tax
Publicly funded health care system keeping payroll costs lower
No machinery and equipment (M & E) tax
Lowest non-income taxes all major Canadian centres (KPMG Tax Comparison 10 Canadian Cities)  
No municipal business taxes other than in selected Business Improvement Areas
Greater Edmonton consistently tops competitive rankings
Edmonton offers a cost-competitive business environment for most sectors and stacks up well against global competitors. 
KPMG's 2012 Competitive Alternatives Guide to Business Locations ranked Canada with a cost advantage of 5% over the United States. Greater Edmonton, one of Canada's most dynamic locations, offers a competitive cost advantage of between 1-15% depending on the industry sector evaluated. (KPMG Edmonton profile)  
Property and rental rates remain cost competitive
Edmonton offers competitive rental and land purchase prices compared to other major western Canadian cities such as Calgary and Vancouver.
Current Class A properties located downtown have rental rates  in the range of $20 to $27 per square foot – and beat other major western Canadian cities by as much as 40%.    (Conference Board of Canada Metroolitan Report Autumn 2012)
Source: Market Outlook 2013, CBRE
Edmonton continues to offer one of the more affordable places to buy or rent housing, a key ingredient to attracting a talented workforce. (Royal LePage quarterly house price survey)
Other Edmonton CMA highlights