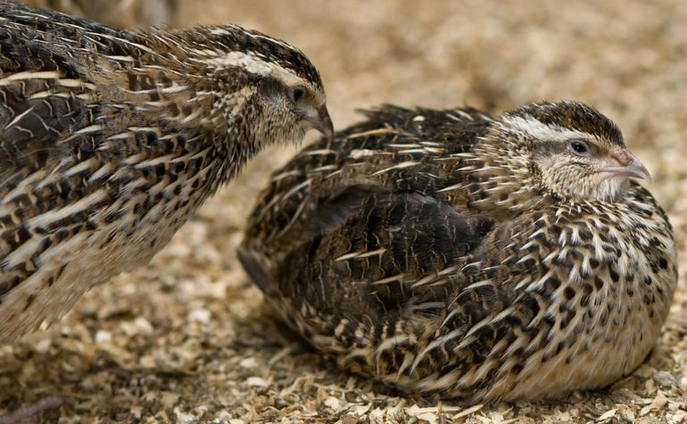 Scientific Name: Coturnix japonica
Habitat: grassy fields, river banks, rice fields
Diet:  grass seeds, small worms, insect larvae
Life span: 2-3 years (2-7 years in captivity)
Young: 7-14 eggs/clutch
Size: 90-160 g (3.2-5.6 oz)
The Japanese quail spends the summer in India, northern Japan and Korea, and migrates 400-1000 km (249-621 miles) to winter in southeast China, Hainan, Taiwan and southern Japan.
Courtship for this bird often includes a feeding ritual. The male presents a small worm to the female while uttering a soft croaking call. The female takes the worm to eat before accepting the male as her mate.
The common quail (Coturnix coturnix) and Japanese quail are very similar in appearance. The ranges of these two species overlap and they are able to interbreed.
Learn more about this species:
These are some other websites that we think have more great information about this species.