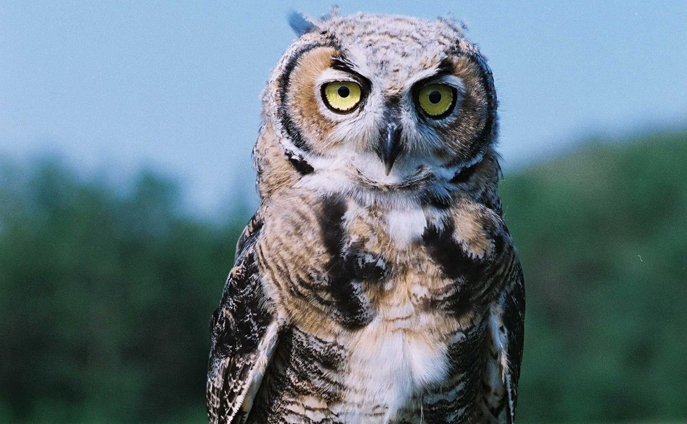 Scientific Name: Bubo virginianus
Habitat: dense forests, deserts, plains, city parks
Diet: mainly small mammals; also birds, reptiles, amphibians
Life span: 13 years (29-30 years in captivity)
Young: 2-4 eggs/clutch
Size: 900–2300 g (2–5 lbs)
This large and heavy owl is Alberta's provincial bird.
The great horned owl can carry prey that is 2 to 3 times heavier than its own weight because it has very strong talons. These owls prefer to eat hares, rabbits and mice. As they have a poor sense of smell, great horned owls will also eat skunks.
Learn more about this species:
These are some other websites that we think have more great information about this species.