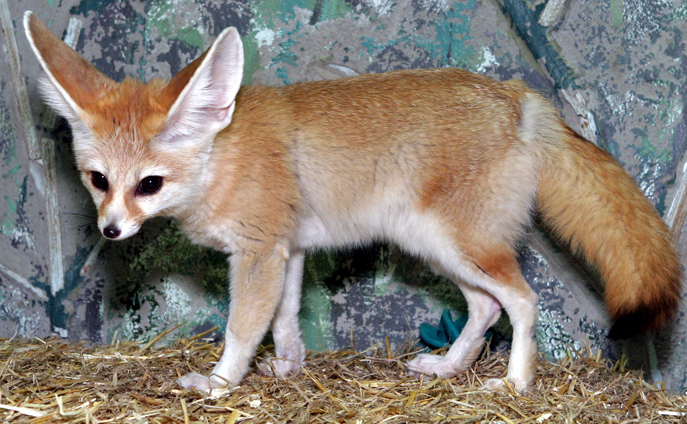 Scientific Name: Fennecus zerda
Habitat: desert and semi-desert
Diet: small birds, mammals, insects, geckos, skinks, fruits, leaves and roots
Life span: up to 10 years in captivity
Young: 2-4 young (kits)
Size: 0.80-1.5 kg (1.76-3.3 lbs)
This nocturnal fox is the smallest member of the canine family.
Fennec foxes obtain all the fluids they need from the food they eat.
Long fur on the feet protects the pads from the hot sand. They dig elaborate burrows with many tunnels, up to 15 entrances and chambers lined with grass and leaves.
Their huge ears help them locate prey, cool their bodies and alert them to danger.
Their primary threat is hunting and trapping for fur, meat and the pet trade.
Learn more about this species:
These are some other websites that we think have more great information about this species.