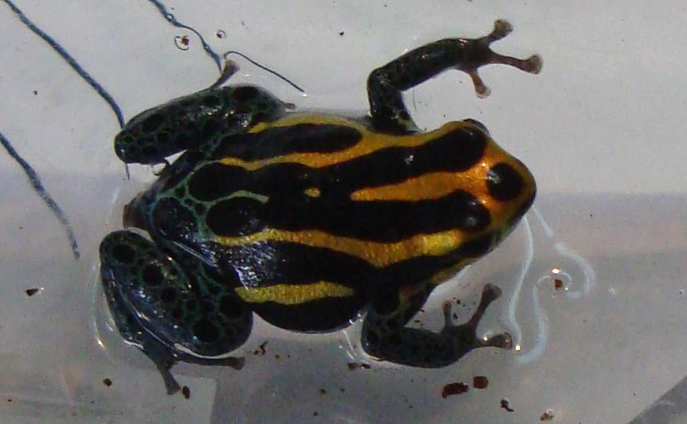 Scientific name: Ranitomeya ventrimaculata
Habitat: tropical rainforest
Diet: mites, ants, beetles, termites, spiders, flies
Life span: 3-6 years (as long as 10 years in captivity)
Young: 4-10 eggs/clutch
Size: 1-2 cm (0.4-0.8 inches)
Amazonian dart frogs are found in the tropical rainforests of Columbia, Equador, Peru and Brazil. They can be found anywhere from the leaf litter on the ground to 40 metres high in the trees.
Because these frogs are uncommon in the wild, little is known about the Amazonian dart frog's natural biology and behaviour.
Threats to the Amazonian dart frog include logging, fire, human settlement and pollution.
Learn more about this species:
These are some other websites that we think have more great information about this species.