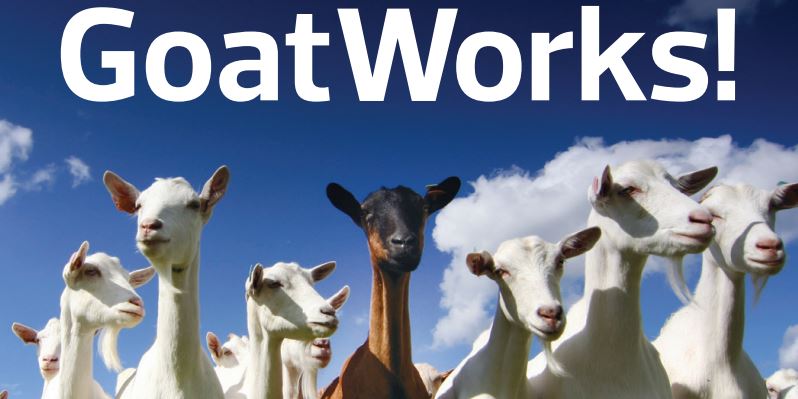 Why Goats?
In June 2015, City Council approved a motion for a herbicide ban with exemptions on City-owned land. The aim of the ban is to eliminate non-essential uses of herbicides on City-owned land while recognizing there are circumstances where herbicide use is required. Herbicide is now only used on a very small percentage of public parkland.
This pilot project is only one of the ways the City of Edmonton is working to combat noxious weeds while limiting our use of herbicides. The City uses a combination of mowing, trimming, hand pulling and biological controls to manage weeds on most parkland.
How Targeted Browsing Works
Goats are the best animals for the job because they are all-terrain browsers. These particular goats have been trained to target key weed species, so they are ideal for potentially sensitive areas where herbicides or other control methods would be impractical or inappropriate.
When seeds pass through a goat's digestive tract, germination is reduced in some plant species. The goal is to have the animals eat the weeds before they go to seed.
The goats are never left alone; a skilled shepherd is on-site 24 hours a day. The goats will be targeting noxious weeds, but they will sample dandelions and other vegetation.
The goats may temporarily reduce the appearance of dandelions, but the focus of this pilot project is noxious weeds.