Operating hours of the facility are from 8am-10pm daily.
The award winning architectural designed building sits to the northeast of the Castle Downs Recreation Centre and services the multi-use sports fields, ball diamonds and cricket pitch in the summer months and the Castle Downs skating oval in the winter.
The pavilion is home to the Seahawks football club.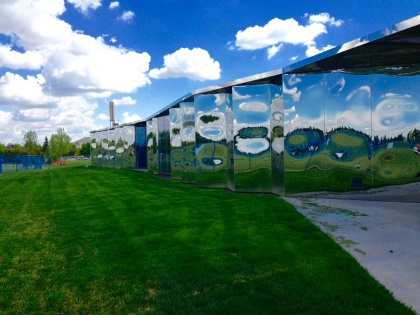 Castle Downs Park Pavilion
Public space features:
Wheelchair accessible building and bathrooms
Water fountain
Indoor benches
Amenities include: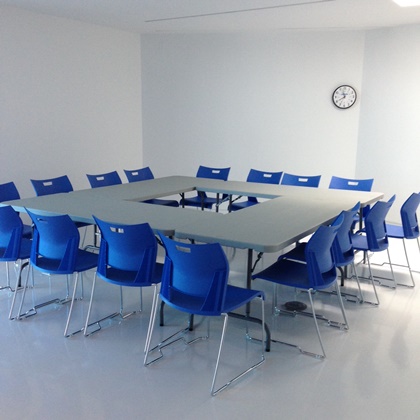 Multi-purpose Room #1
2017 Rates
Rental Space
Rate
Capacity

Multi-Purpose Room #1
- Daily Rate (8 hours)

$46/hour
$321

30

Multi-Purpose Room #2
- Daily Rate (8 hours)
- Weekend Package

$66/hour
$464
$1836

60

Concession Space

$38/hour

N/A

Full Facility
- Daily Rate (8 hours)

$102/hour
$714

90
* Rooms must be booked for a minimum of three hours at a time.
SOCAN and Re:SOUND
If you are planning a special event that includes live or recorded music of any kind, you are required to pay licence fee to SOCAN and Re-Sound. The Society of Composers, Authors and Music Publishers of Canada (SOCAN) and Re:Sound Music Licensing Company (Re:Sound) are collective societies. These collective societies can charge tariffs for the performance of music in public, according to section 19(2)(a) of the Copyright Act.