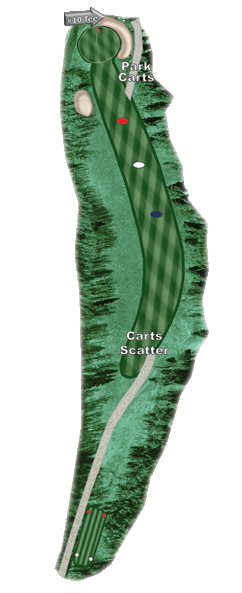 410 Handicap 3
471 Handicap 7
492 Handicap 7
This dog leg left fairway slopes from left to right and has a great view of the downtown skyline.
Tee shots should favour the left side as everything kicks right off the hill.
Second shots should also play left to bounce back off the slope.
Ensure the group ahead is off the green before attempting your approach shot.
The green is bunkered on the right side and slopes from left to right, and from back to front.